2023 Holiday Gift Guide
Each Aid Through Trade purchase directly empowers a woman artisan in Nepal through a sustainable job she loves ❤️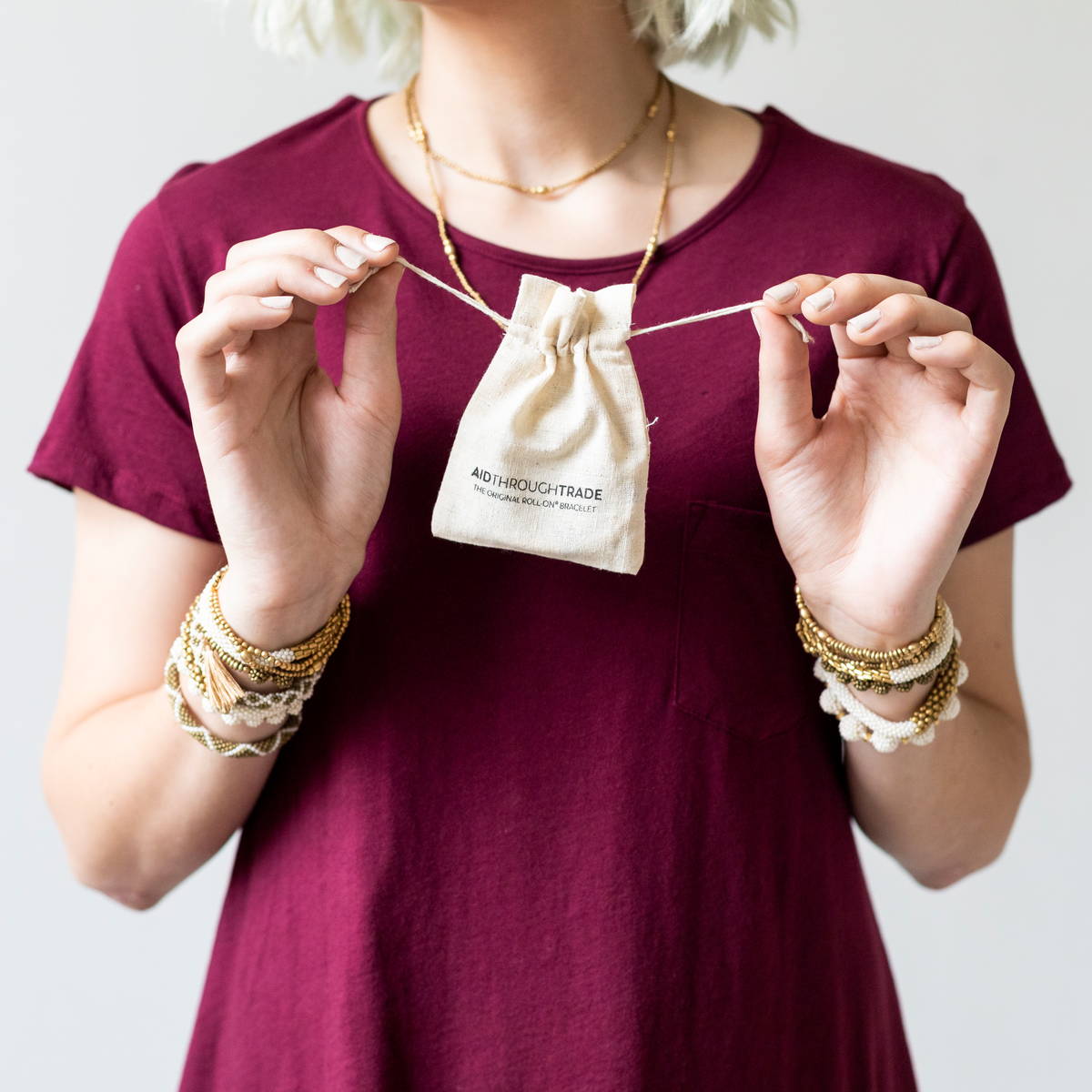 All of our jewelry comes inside an Aid Through Trade gift bag, except carded jewelry which comes specially wrapped in Aid Through Trade tissue paper and each package includes a card that tells the story behind our products.
The Aid Through Trade Difference
1️⃣  Founded in 1993, we are the original and only authorized maker of authentic Roll-On® Bracelets.
2️⃣  Unlike imitations, our jewelry is authentic Fair Trade and is verified by the Fair Trade Federation. This means your purchase will truly help women artisans in Nepal.
3️⃣  Our designs, materials, and customer support quality is simply unmatched. Need help? We're just a phone call, email, or text message away!
4️⃣  We believe in transparent and straightforward pricing and don't inflate our prices in order to offer 'discounts' that appear too good to be true.
5️⃣  Each purchase directly empowers a Nepali woman to create a life she is proud of, through a sustainable job she loves ❤️